WOODMART COLLECTIONS
FEATURED CATEGORIES
WoodMart is a powerful eCommerce theme for WordPress.
WOODEN ACCESSORIES
FEATURED PRODUCTS
Visit our shop to see amazing creations from our designers.
The REX-MGS was designed to prevent falls while being lightweight, strong, and easy to install. Easily attaches to grating around openings, tripping hazards, or to restrict access. Meets OSHA Regulations. Lightweight & Easy to Transport. Modular for Multiple Configurations (US Patent Pending).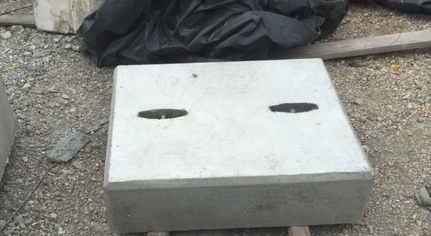 5000 PSI Precast Concrete Landing Pad. 4'x4'x12" Thk 1/2" Hilti Qwik Bolts Included Meets OSHA and ExxonMobil GPs
ALL-IN-ONE ECOMMERCE SOLUTION
Nec  adipiscing luctus consequat penatibus parturient massa cubilia etiam a adipiscing enigm dignissim congue egestas sapien a. Scelerisque ac non ut ac bibendum himenaeos ullamcorper justo himenaeos vel a sapien quis.
FURNITURE GUIDES
OUR LATEST NEWS
Latest trends and inspiration in interior design.
COLOR-SCHEME
WOODMART DARK
High-quality demos and layouts.